Highlights of this series
Learn industry best practices and how to acheive it first hand from our technical evangelists. Learn from the comfort of your workplace.
Chance to see our critically acclaimed products in action.
Know how to combat sophisticated attacks with advanced log management & security auditing techniques.
Consult with our experts. Discuss your Active Directory and IT security challenges with them.
June 30
Active Directory security: Domain admin access before lunch

– On-premise AD is still the core foundation of many IT environments.
– Despite its long term existence, AD is still notorious for security breaches, privileged users and admins are a prime target in most AD-based attacks.
– In this session, we will analyze the various tactics attackers employ to establish initial access to AD, and eventually escalate privileges to gain access to a privileged user or admin, and crucial steps you can adopt to safeguard AD!.
July 6
Everything you need to know about cloud security and Windows data security

– Organizations are connecting cloud services (Like Azure, AWS) alongside traditional AD environments, and they must be secured.
– Data security is crucial for any network, it is the one thing attackers are after. It may be stored in typical Windows File servers, or other storage devices like NetApp, EMC or even in the cloud (such as Azure and AWS).
– In this session, we will classify the various locations sensitive data can be stored in a network, and the important steps that you can employ to detect data leakage, unauthorized data manipulation and permission modifications.
July 13
Fundamentals of SIEM: Real-time analysis of all alerts from across the network

– The major components of an effective SIEM solution.
– Building a next-gen security operations center from the ground up.
– Metrics to measure the effectiveness of your SOC.
July 20
Bringing it all together: Solving real world challenges and examining use cases

– Learn about the emerging ransomware threat, and how to defend against it.
– Learn about DDoS attacks and what you can do to protect your organization.
– In this session, you will also learn how to build your own custom correlation rules, and make use of anomaly detection and threat intelligence to safeguard your business.
Speakers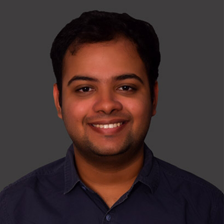 ABHILASH
Technical evangelist
ManageEngine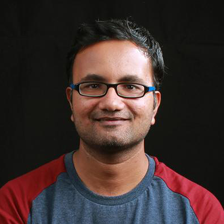 RAM
Technical evangelist
ManageEngine