Highlights & Benefits of this Shield Virtual Seminar
Learn how to securely manage logs from the cloud with ManageEngine's solutions.
Consult with our experts. Get solutions to your IAM and Cloud security challenges with them.
Understand how to manage, audit and monitor your Microsoft 365 infrastructure in a better way.
Watch presentations from speakers with impeccable credentials.
Learn how to reduce password calls and allow your users self-help with password self-service, SSO, and password synchronization.
Cloud security – Azure essentials
– Introduction to Azure security
– Best practices and tips to secure Azure infrastructure
– How to secure your cloud with ManageEngine.
Role of IAM in securing the cloud
– Standardizing user onboarding to avoid elevation of user privileges
– Seamless off boarding of users via automation – AD/Exchange/M365/GSuite etc.
– Delegating tasks to technicians instead of delegating native privileges
– Enforce centralized granular password policies across Active Directory and cloud applications.
– Securing access to cloud applications via adaptive MFA and SSO.
Speakers
HARISH
Technical evangelist ADSolutions
ManageEngine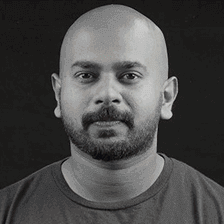 VIVIN
Technical evangelist ADSolutions
ManageEngine