Why CASB?
Cloud security frameworks can be complex. Who is responsible for security in the cloud? Whether it is the user or the vendor is still an ongoing debate. Gartner predicts that by 2023, users will contribute to a whopping 99%* of cloud security breaches due to misconfigurations.
Let's face it. You need the right set of tools to detect and remediate cloud attacks Want to configure access controls in the cloud? Discover and regulate the use of malicious applications? CASB does it all and more.
ManageEngine's CASB Counsel is a two-part webinar series that aims at:
Simplifying the basics of CASB. Get answers for why you need it, how you can use it, how to evaluate one, and how to implement it.
Providing use cases on the kind of attacks you can expect in the cloud and how a CASB tool can help detect and mitigate such cyberattacks.
Speaker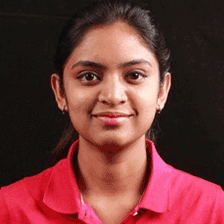 What you can learn from each session?
25/05/2022 – Session 1 – The role of CASB in cloud security
What is CASB?
Why do you need it?
How do CASBs work?
How to create a robust cloud security strategy using CASB?
How to implement a CASB tool and infer analytics from it?
What you must consider before investing in a CASB solution?
26/05/2022 – Session 2 – Top 5 CASB use cases for 2022
Understanding and differentiating sanctioned, banned, and shadow applications.
Monitoring access controls on the cloud Identifying and securing sensitive data in the cloud using deep packet inspection.
Detecting threats in the cloud using CASB Gaining insights on users and applications for malicious cloud activities.