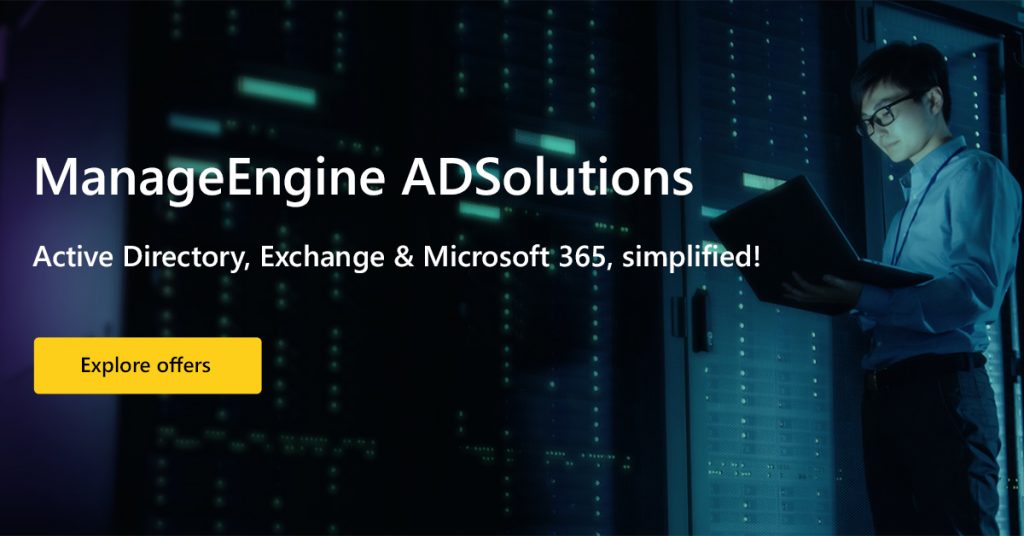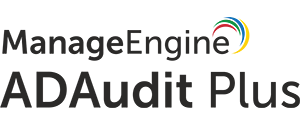 ---
If you want to explore the product yourself, download a free 30-day trial.
ADAudit Plus is a tool that transforms raw and noisy event log data into real-time reports and alerts, enabling you to get granular visibility into Windows server activities with just a few clicks.
The top 10 things you can do with ADAudit Plus are:
Get instantly notified of changes in your Windows Server environment.
Gain complete visibility into Windows logon activity.
Monitor the active and idle time spent by employees at their workstations.
Detect and troubleshoot Active Directory (AD) account lockouts.
Get a consolidated audit trail of privileged user activities across your domain.
Track changes and sign-ins in Azure AD.
Audit file accesses across Windows, NetApp, EMC, Synology, Hitachi, and Huawei file systems.
Monitor file integrity across local files residing on Windows systems.
Mitigate insider threats by leveraging UBA and response automation.
Get audit-ready compliance reports for SOX, GDPR, and other IT mandates.
---
As organizations have multiple users, devices, applications and data to manage, each of them has its own unique security risks. This is why it's important to go beyond identity management and ingrain an identity-driven security in your culture. ManageEngine's SIEM solution, Log360, which has been recognized in the Gartner Magic Quadrant for five consecutive years, enables organizations to secure user identities, monitor all network devices as well as Cloud infrastructure, detect suspicious user activities, protect data and strengthen your network security.
Why Log360?
User behavior analytics: Machine-learning driven behavioral analytics that can baseline normal user behavior and spot anomalies to effectively identify advanced persistent threats (APTs).
Support for threat modelling framework: Security analytics that adopts MITRE ATT&CK threat modelling framework to detect sophisticated attack techniques.
End-to-end incident management system: Dig deep into suspicious activities in your network and resolve them quickly through Log360's end-to-end incident management system.
Dynamic threat intelligence platform: Fortify your organization's cybersecurity stance by detecting advanced persistent threats using threat intelligence and threat feed analysis while simultaneously meeting compliance regulations.
Data integrity and security: Ensure data security by monitoring personally identifiable information in file servers and storage using file integrity monitoring.
Cloud security and visibility: Gain complete visibility into your AWS, Azure, Salesforce and Google Cloud Platform infrastructures. Manage users, user activities, groups, and identity and access management (IAM) errors.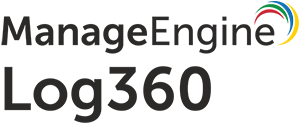 ---
Curious to know what more Log360 can help you with? Download a 30-day free trial of Log360.
---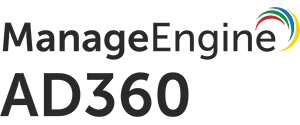 ---
Go ahead and download the 30-day free trial version. If you'd like, we can also set up a personalized demo of the solution at a time convenient for you.
While you work from home, I want you to take advantage of ManageEngine AD360 solution, our integrated identity and access management (IAM) solution. Our solution will help you easily manage end user's identities and secure accesses, tackle hybrid password issues, and enhance security in your organization.
AD360 can help you:
Provision, modify, and deprovision accounts for users in AD, Exchange, Office 365, and G Suite from a single console.
Enable single sign-on and password sync for enterprise applications.
Automate AD cleanup and other repetitive tasks.
Securely delegate AD and Office 365 administration to non-admin users.
Audit, generate reports, and get instant alerts on activities happening in AD, Office 365, and Exchange servers.
---
ADManager Plus is a one-stop solution that helps manage and get reports on multiple platforms such as Active Directory (AD), Microsoft Exchange, Microsoft 365, Skype for Business server and G Suite.
 Highlights of ADManager Plus:
360-degree user provisioning: Create accounts across AD, Microsoft 365, Exchange, Skype for Business server, G Suite and more, using rule-based templates, from a single console.
CSV-based bulk management: Perform operations like password resets and account unlocks, enable/disable user accounts and more, in a single click, for multiple users.
Effortless privileges/rights management: Set, modify or remove NTFS or share permissions on files, folders, and server shares. Manage group memberships of user accounts and also generate granular reports on NTFS and security permissions to view information on folder level permissions, folders with non-inheritable permissions, and more.
Comprehensive Reporting: With over 180 predefined reports, get valuable insights on inactive users, locked out users, mailbox-enabled users, and more across AD, Exchange, and Microsoft 365 platforms. Also perform on-the-fly management tasks from within these reports.
Automated cleanup of stale accounts: Identify and cleanup dormant AD accounts and also delete linked home folders, Microsoft 365 and G Suite accounts, and more, automatically.
Non-invasive delegation: Delegate control to help desk technicians without modifying their AD permissions to avoid jeopardizing AD security.
AD backup and recovery add-on: Create backups of AD objects including users, computers, contacts, groups, OUs, GPOs, and dynamic distribution groups. Restore all attributes of an object or only specific attributes.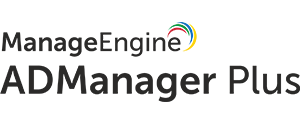 ---
We know that you settle for nothing but the best and the best is what ADManager Plus offers. Download the product and start your free trial now.
---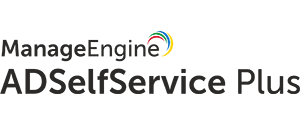 ---
Download a 30-day free trial today to explore it yourself!
Wouldn't it be great if you could simply enable users to securely reset forgotten passwords and unlock locked-out accounts without requiring IT assistance? With ManageEngine ADSelfService Plus, you can! ADSelfService Plus is an integrated Active Directory self-service password management and single sign-on (SSO) solution that helps reduce IT expenses caused by password reset tickets, improves password security, and enhances the end-user experience.
A quick look at ADSelfService Plus' features:
Self-service password reset and account unlock for on-premises and cloud apps.
SSO for any SAML-enabled application.
Real-time password synchronizer.
Granular password policies for AD and cloud apps.
Automatic notifications about expiring passwords and accounts.
Two-factor authentication (2FA) for Windows logons.
---
Ensuring the security of business-critical and sensitive data requires a software that can track file accesses, locate and document stored PII and ePHI, analyze file permissions, and prevent data exfiltration via endpoints. Ensuring data visibility and security is no small task, but ManageEngine has the answer your organization is looking for. We would like to introduce you to ManageEngine DataSecurity Plus, a product that can do all this, and much more.
With DataSecurity Plus, you can:
Gain visibility into file accesses and changes, and share and NTFS permissions.
Monitor file integrity, and alert admins about anomalous activity.
Detect sensitive data with both content and context analysis.
Improve storage efficiency, and simplify junk file management.
Prevent data leaks via USBs, workstations, and email.
Detect and shut down ransomware attacks instantly.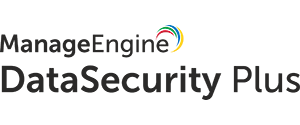 ---
Kick-start your evaluation right away and avail free technical support and a personalized demo, all at your convenience.
---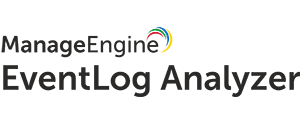 ---
Download a free trial.
ManageEngine EventLog Analyzer is a comprehensive log management software that can:
Centrally collect network log data
Perform in-depth log analysis
Correlate logs to detect anomalies and threats in your network
Archive log data automatically to meet the requirements of various IT regulatory mandates
Why should you choose EventLog Analyzer?
Agent-based and agentless log collection: Collect logs from heterogenous sources, including network devices, firewalls, web servers, and databases, using the agent or even without it. The solution supports parsing and analysis of over 700 log sources right out-of-the-box.
Network device auditing: Get insights into firewall rule changes, unauthorized logons, attacks, and more. Get a 360-degree view of your network from the 1500+ readymade reports and alert profiles for Cisco, SonicWall, Fortinet, Barracuda, and a lot more.
Database and web server auditing: Constantly keep an eye out for attempts to attack your databases and web servers. Get readymade reports and real-time alerts for critical events such as server account changes, SQL injection and cross site scripting attempts, and more.
Threat intelligence: Preempt security threats by monitoring logs from IDS/IPS, vulnerability scanners, unified threat management systems, and correlating them with data from global threat feeds such as STIX/TAXII and AlienVault OTX. Detect traffic to and from malicious sources instantly with pre-configured alert profiles.
Compliance management: Meet the requirements of various IT mandates such as SOX, ISO 27001, HIPAA, PCI DSS, and the GDPR, and breeze through audits using the exhaustive audit-ready compliance reports.
---
Exchange Reporter Plus is a simple yet powerful tool used to manage the three major enterprise communication and collaboration solutions in business: Exchange Server, Exchange Online, and Skype for Business.
Highlights of Exchange Reporter Plus:
Over 450 intuitive reports: Generate comprehensive reports on all aspects of Exchange Server, Exchange Online, and Skype for Business. These reports can be exported as CSV, HTML, PDF, or XLS files.
Customized audit profile: Create actions that you want to audit, and schedule profiles to generate audit reports at regular intervals.
24×7 endpoint and services monitoring: Monitor Exchange server services, databases, database availability groups (DAGs), storage, and email queues to ensure a hassle-free environment.
Mailbox content search: Perform pattern and keyword-based searches to find important information in your organization's mailboxes.
Real-time alerts: Configure alert profiles to receive immediate SMS or email notifications when a specific alert is triggered.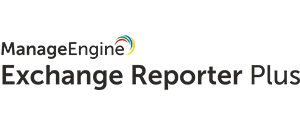 ---
Download a free, 60-day trial.
---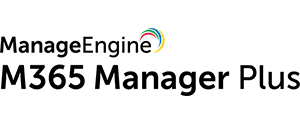 ---
Download a free, 30-day trial now.
M365 Manager Plus is a one-stop solution to report, audit, monitor, and manage Exchange Online, Azure AD, Microsoft Teams, OneDrive for Business, Yammer, and other Microsoft 365 services.
Highlights of ManageEngine M365 Manager Plus:
Microsoft 365 reporting and auditing: Get over 700 built-in and custom reports to keep track of and audit all Microsoft 365 services.
Bulk object management: Effortlessly manage Microsoft 365 users, mailboxes, contacts, groups, and other objects in bulk.
Real-time monitoring: Monitor the health and performance of Microsoft 365 services 24/7, and receive instant notifications on critical user activities or outages.
Microsoft 365 automation: Automate user provisioning, password resets, mailbox creation, and other user and mailbox management tasks.
Help desk delegation: In addition to the default roles, create custom granular roles (in addition to default ones) to delegate Microsoft 365 administration to technicians.
Mailbox content search: Perform pattern- and attribute-based searches in Exchange Online mailboxes to identify emails containing personal information or malicious content.
---
We are delighted to announce our newest addition to the IT security suite: M365 Security Plus. This exclusive Microsoft 365 security solution will help you stay on top of data loss and security attacks with its advanced security features.
Get the best of IT security with M365 Security Plus!
Granular audit reports with custom audit profiles to track admin and user activities.
Real-time alert notifications to stay on top of security attacks and service outages.
Around-the-clock monitoring of Microsoft 365 service health and performance with graphical representations.
Advanced content search to identify personal information and spear phishing attacks in emails.
Custom help desk roles with cross-domain and virtual tenant delegation to reduce admin workload.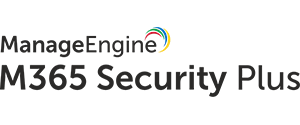 ---
Download a free, 30-day trial now.
---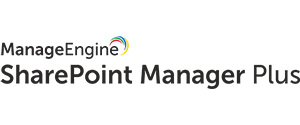 ---
You can download the solution and start using it right away. If you require any assistance, our product experts will be more than happy to help.
We are happy to introduce SharePoint Manager Plus, ManageEngine's web-based management, auditing, and reporting software for both on-premise and online SharePoint environments. With this cutting-edge tool, you can get updates on critical events in real-time. These insights can help you make quick and informed decisions at critical junctures.
SharePoint Manager Plus highlights:
Security and Permissions auditing: Track changes made to groups, users, and permissions.
Activity reports: View detailed reports on sites that have been created, modified, or inactive.
Real-time alerts: Get instant email alerts for object level changes.
SharePoint migration: Migrate your data effortlessly between different versions of SharePoint.
SharePoint Online monitoring: Get detailed insights on service health and site status.
Backup and Restoration: Periodically backup SharePoint sites and site collections.